The License
Our specially-designed license for podcasting covers you from end-to-end.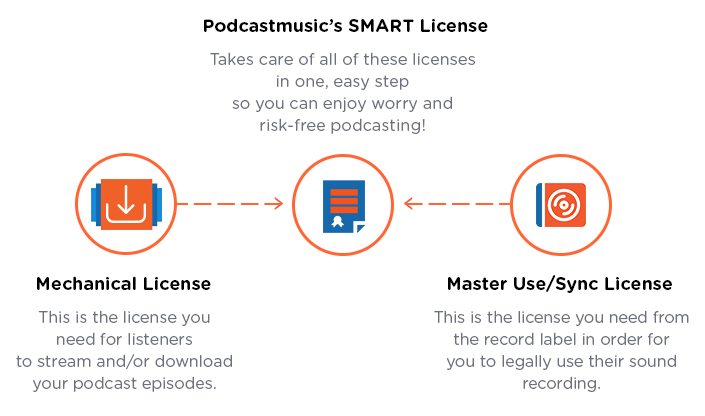 Unlimited access to the most premium music, sound design elements, and SFX — from the world's top music libraries — in one single service.

COMING SOON - Pop Music! Look for licensing opportunities from major labels and indies in the coming months!

Find what you need fast. We're powered by SourceAudio, the world's premium music hosting and search platform

Available as a monthly subscription or single track buyout (production music/SFX only). Only need one or two tracks? Some libraries are available as single track buyouts, or enjoy unlimited downloads as a monthly subscriber!
PodcastMusic.com has partnered with some of the best music publishers, libraries, and catalogs to bring you the deepest selection of music and sound design elements available anywhere