One-Stop Music Licensing for Podcasts
NEW! Subscriptions for Multiple Podcasts!
What are your music needs for your podcast?
Pick the plan that works best for your podcast
Option 1
Subscriptions for ONE or MULTIPLE Podcasts
Need access to the largest, freshest library of podcast production music to keep your podcast, promos, and ads sounding fresh and always on trend?
Option 2
Buyout
Need just one song for your podcast theme / intro or for any repeated use?
PodcastMusic.com/SourceAudio is proud to work with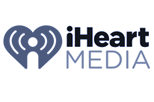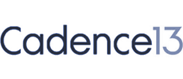 All PodcastMusic.com music is free and clear to use on the leading podcast apps and websites

Apple Podcasts

Google Podcasts

Spotify
TuneIn Radio

YouTube

SoundCloud
Every Podcastmusic.Com User Gets Instant Access to

Premium Beds & Music Tracks
Hundreds of thousands of premium beds and radio production music tracks.

DIscover new artists as they break their music for podcast use.

Search from a library of over 200,000 sound effects.

Search from hundreds of new tracks and multiple albums added constantly.
You Name It, We've Got It
PodcastMusic.com has partnered with some of the best music publishers, libraries, and catalogs to bring you the deepest selection of music and sound design elements available anywhere.
Lightning-fast downloads of mp3's, wav's, and aiff's for

Music Beds

Music for Imaging Production

Sound Effects

Sound Design Elements

Jingles & Clips
PodcastMusic.com has partnered with some of the best music publishers, libraries, and catalogs to bring you the deepest selection of music and sound design elements available anywhere